Greetings from my lair, you wonderful people.
I hope you found some rest during the holidays, despite all the craziness that is going on in the world. I guess it was strange for many, but then again, so was the entire year.
I didn't rest, well; I did on new year's eve. I watched my all-time favorite movies.
Song of the Sea, I am Dragon, and Merlin. That was a good day…should do that again.
But I had work to do, and that's why I can write to you today and share some news.
First, I want to show you the cover for my book. 
Here it comes… are you excited?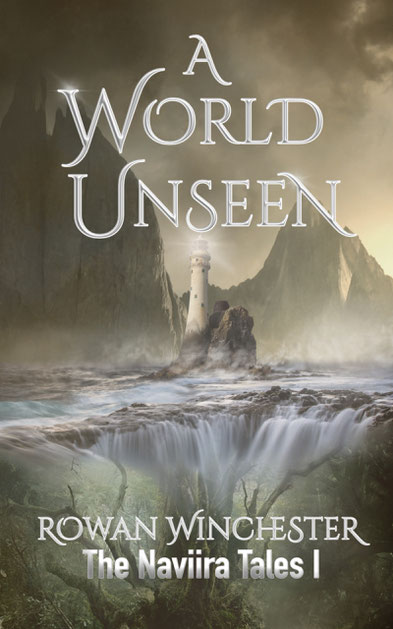 Ah, just how it looks in my mind, but I guess you have to read the book to see if the description fits, which brings me to another announcement. 
My book A World Unseen is now finally ready, and will be released on February 1st, my birthday and Imbolc, no less. You can preorder the ebook on Amazon.
The paperback will be available too, and the Audiobook will be released in the very near future, if the gods of the spoken word will hear my prayers that is. Perhaps I should make a sacrifice, just to be safe. 
I received the sample print for A World Unseen a few days ago. What a rush to hold your first book in your hands…
All the hours of formatting, researching, and adjusting were so worth it, and I'm incredibly grateful to have reached this milestone on my journey. Thank you for everyone who supported me in any way. I can't tell you how much this means to me. 
You can also find me on Goodreads now. I'm still trying to remember all the books I have ever read. However, come and say hi, I would love to hear from you on any platform. 
With everything done for A World Unseen, I can now focus entirely on editing for Underworld Rising, The Naviira Tales II. Can't wait to dive in back into that manuscript and hopefully tell you more about it soon.
In any case, I hope you stay safe.
Much Love,
Rowan